MATOULA CLINIC
The innovative Invisalign method is an orthodontic treatment without braces, which is carried out using transparent splints, that is, specially designed plastic membranes.
In this method, successive transparent splints are made and placed by the patient himself. They change every two weeks and possibly every week. The braces are manufactured for each patient separately and individually in the laboratories of Align Technology in the USA.
In order to make the braces, an impression of the teeth is first required. Our practice has the sophisticated intraoral scanner-scanner, from the  ITERO, company, with which the method of taking the impressions is done digitally, in order to avoid classic impressions with silicone, which are annoying for the patient.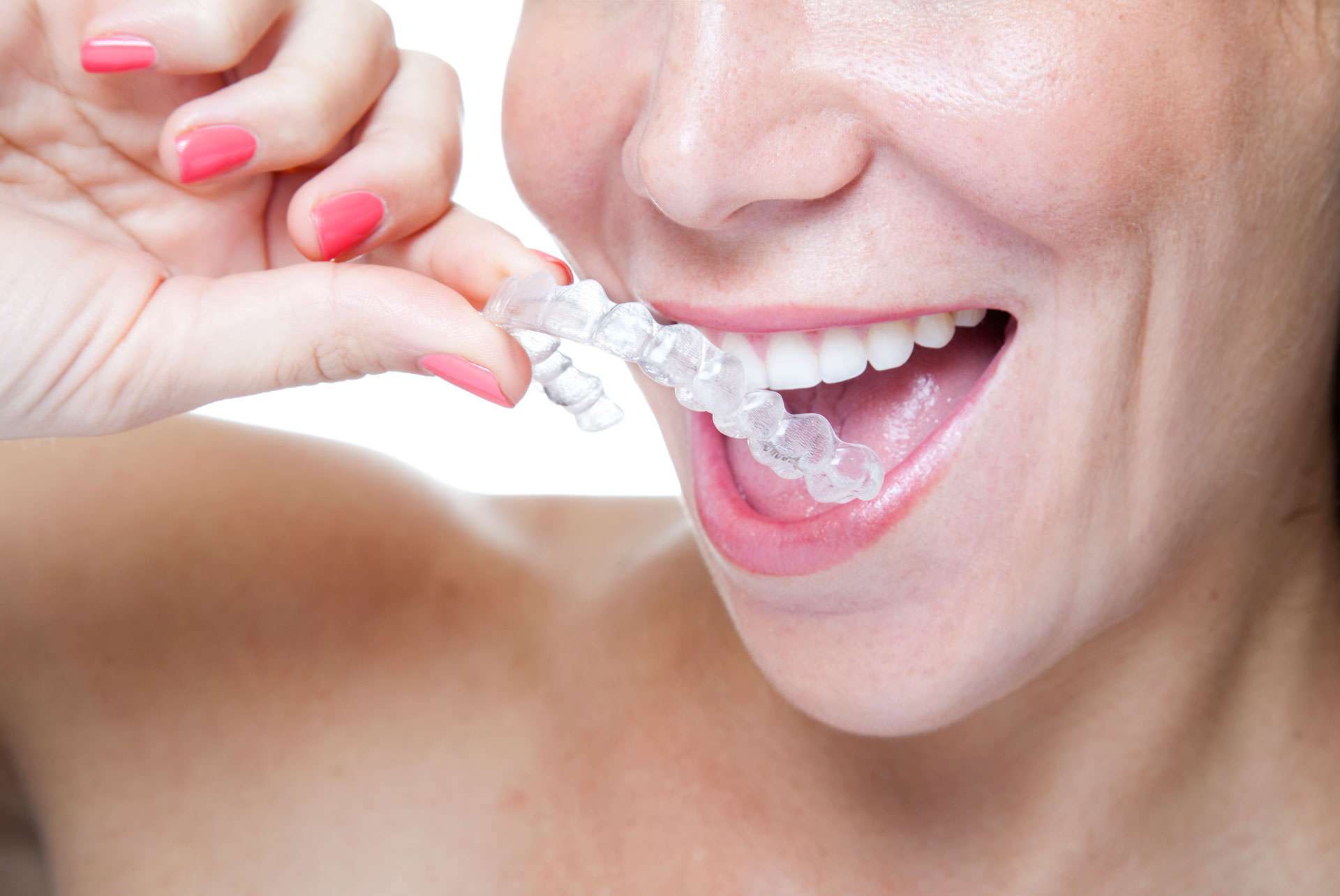 MATOULA CLINIC
By using the intraoral scanner, the patient has the possibility to see the final result of the treatment, even from the first appointment.
Afterwards, the complete planning of the treatment is carried out and each movement of the teeth is determined on the computer. Once the treatment plan is approved, the braces are manufactured by the Align Technology laboratory.
It is important for the patient to know that the orthodontist is the one who determines and plans every movement of the teeth and not the computer. Therefore, the experience of each doctor plays a decisive role in this technique, both in the desired result and in the duration of the treatment.
At Matoula Clinic the doctor has been trained in the Invilsalign method and has been using it since 2008 with very good results.

MATOULA CLINIC
The advantages of the method over the classic one with braces.
Why choose Invisalign?
Less pain, as tooth movements become more sequential.

No wounds on the lips and cheeks, because the splints are smooth.

No restrictions on food, because the transparent braces are removed during eating and reinserted immediately after.

Great aesthetic result during treatment, as these are transparent splints that are not noticeable in everyday life that you are wearing them.

Reduced treatment time up to 50% compared to conventional treatment with braces.