MATOULA CLINIC | INVISALIGN CENTER
Orthodontics for teenagers
Teenagers make up a significant percentage of our patients. Respecting the particularities of the specific age, we have a multitude of solutions that offer the best possible result, both from a medical and aesthetic point of view. Our goal is to make the visit to the orthodontist a pleasant experience, but also to offer them a wonderful smile that will accompany them forever.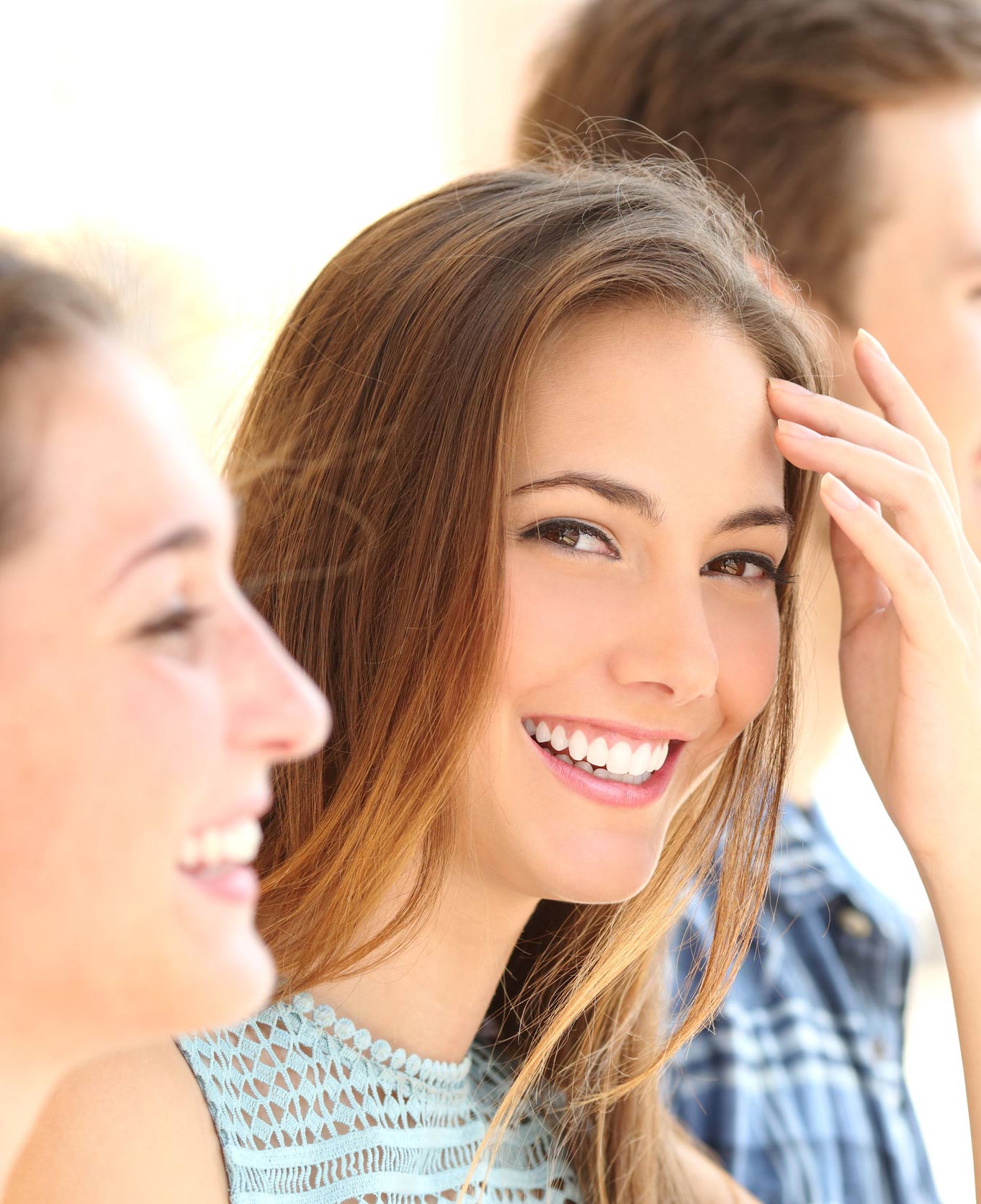 Categories of orthodontic treatment mechanisms
MATOULA CLINIC | INVISALIGN CENTER
Metal braces
Our clinic uses exclusively titanium braces from the American company ORMCO, which is one of the best in the field of orthodontics. Titanium is a widespread material in terms of its use in medicine, it is one of the most biocompatible materials, so it does not show allergies unlike the nickel that most brackets contain.
Also, they have a better grip on the teeth, thus reducing braces loosening. Finally, in case a CT scan is needed during the treatment, they do not need to be removed since they do not disturb the procedure.
Ceramic braces
Our clinic uses 3M Clarity Advanced ceramic braces. Ceramic braces are a more aesthetic choice that combines at the same time a better experience. They are the most durable ceramic braces that exist and do not break, they are in the natural color of the tooth (transparent) and have a color stability since they do not turn yellow over time.