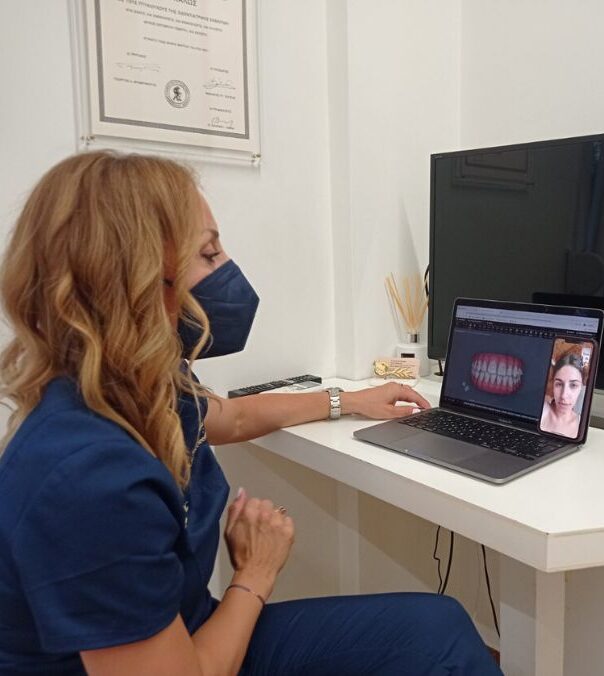 MATOULA CLINIC
Virtual Communication meets Ιnvisalign Therapy
Orthodontic treatment with Invisalign braces has the great advantage that you can progress the stages of improving your teeth, even if you are away for a while or work abroad, live outside of Athens or do not have the possibility, due to a demanding daily life, to come to the our clinic.
As the way of communication is constantly evolving, we are close to you at all times, through the Invisalign Virtual Appointment.
With this online appointment we connect to remote sessions so that:
To monitor the progress of your treatment.

To answer any question or concern you may have.
The method is simple: we send you an invitation to your email with the time & date of our appointment and you have all the necessary instructions, so that our online meeting can take place in a very easy way.
Virtual Communication
We care for you.
As part of our virtual communication, we can send you a link so that you can take appropriate photos during your treatment through a special frame and send them to us along with any questions you may have. The doctor will be able to remotely assess these photos and send you her comments on your progress.
Let's start Virtual Care from Invisalign!